One day a group of musicians shared some ideas on what it takes to create good jazz with students of The Jazz & Democracy Project®: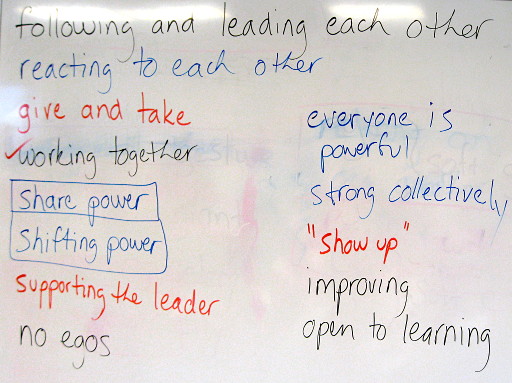 While this list is not exhaustive, what impact would these ideas have on the way young people interact in class and on the playground, on the way citizens interact with one another in society, on the way our government officials work together?
What impact would enacting the jazz aesthetic have had on important moments throughout American history, or throughout society today?
This is the kind of interdisciplinary thinking, synthesis and analysis that J&D students experience. Along the way they not only grapple with democratic ideals throughout American history, students experience the unique depths and extra-musical application of this music called jazz.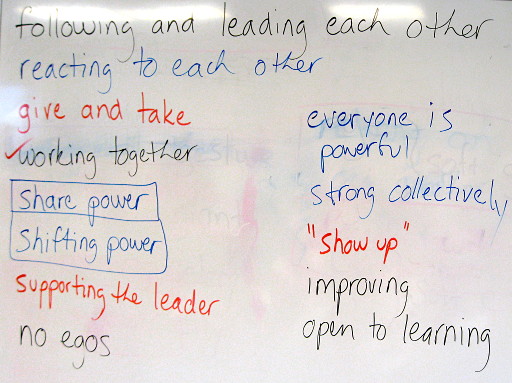 TESTIMONIALS
"It was the most interesting mash up I have ever heard/seen." - 8th Grade music student

"It's the American Studies course we all need to take." - Kabir Sehgal

"Wherever he goes—locally, nationally, internationally—Dr. Wes and J&D are an asset to the global jazz community."

"I love jazz, but I was really expecting something mundane and trite…. I am so, so impressed: wonderful speaker and so great at listening to the kids and getting a point across to them." - Elementary School Parent

"The essential building blocks of jazz also apply in a profound way to the successful exercise of democracy…. These vital principles for any democratic society are, among others, what The Jazz & Democracy Project® brought to life."